Diagnosis: SARS-CoV-2 positive. Where to go from here?
Please note: The data and experience shown do not come from the TELECOVID study.
Much and little is known about the lung disease COVID-19. However, one thing is clear: the symptoms are non-specific, the course of the disease is varied and varies greatly from person to person. The symptoms range from asymptomatic disease to severe pneumonia with lung failure and death. According to the Robert Koch Institute (RKI)1, there is no general statement about a typical course of the disease. There is great uncertainty not only among SARS-CoV-2-positive people.
It is therefore very important to closely monitor the course of the disease. However, this is made more difficult due to the high risk of infection for medical and nursing staff, which is why people are advised not to go to the doctor. As a result, many people who are suffering from COVID-19 feel left alone and wonder with concern if and when they need medical attention. However, a cosinuss° user knew how to help herself with this problem: She built her own vital parameter monitoring system with the products available in the cosinuss° shop, cosinuss° Two and Gateway – all with very little effort. With the cosinuss° Two, she could quickly and easily record the vital data continuously, display and save it in the cosinuss° Health Platform. The receiver device (Gateway) only had to be connected to the power and it was ready to go. The following vital parameters were measured continuously over 24 hours: heart rate, body temperature, oxygen saturation and breathing rate.
"It is incredibly comforting to know what my state of health is at all times! I simply photographed my recorded values and sent them to my doctor. Based on that, he gave an assessment of what I should do. I felt that I was in good hands and was happy that I could ultimately stay at home."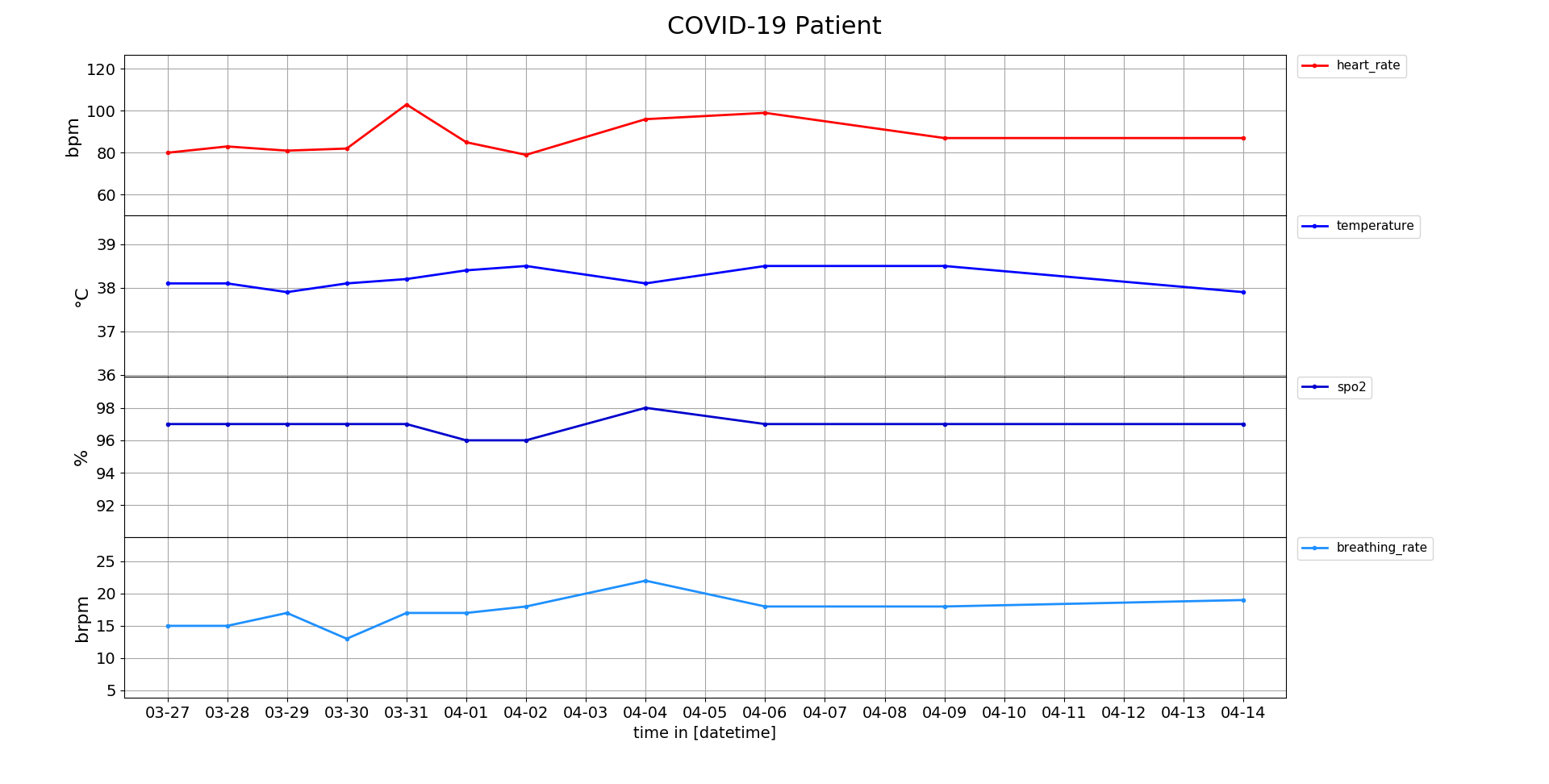 Fig. 1: An extract from the vital data of the cosinuss° user with her consent for publication on the cosinuss° website.
The vital data of the cosinuss° user (Fig. 1) show a rather mild course of the disease – luckily for her. As the situation can change quickly with COVID-19, objective data on the state of health is essential. In addition, the course of this disease is very unspecific and unpredictable. E.g. not every COVID-19 disease is accompanied by fever. According to the RKI, 49% of sufferers complain of cough, 41% have a fever, 21% have a cold and 3% have pneumonia. Up to now, the disease has been mild to moderate in 80% of patients and clinical deterioration to dyspnea and hypoxemia was found in 20%. Continuous monitoring of changes in vital signs is therefore becoming increasingly important.
Quellen / References