Certifications
Quality and Safety of cosinuss° products
The development, manufacturing and distribution of medical devices requires a specific company structure that enables the quality and safety of the product to be met in accordance with the regulatory requirements for medical products. The specific requirements for a Quality Management System are specified by the European Directives for Medical Devices (MDD, MDR) through the harmonized standard EN ISO 13485:2016.
For this purpose, cosinuss° has defined appropriate internal processes and established an ISO 13485-compliant Quality Management System covering design and development as well as production and distribution of monitoring devices of vital physiological parameters. The Quality Management System is audited regularly by the accredited Notified Body TÜV Süd to proof its functionality according to the harmonized standard EN ISO 13485:2016. The current certificate can be downloaded here: cosinuss-certificate-EN ISO 13485:2016.pdf
Moreover, the ISO certification is also the basis for CE approval for medical products of class IIa. cosinuss° is currently undergoing the conformity assessment procedure according to MDD Annex II without (4).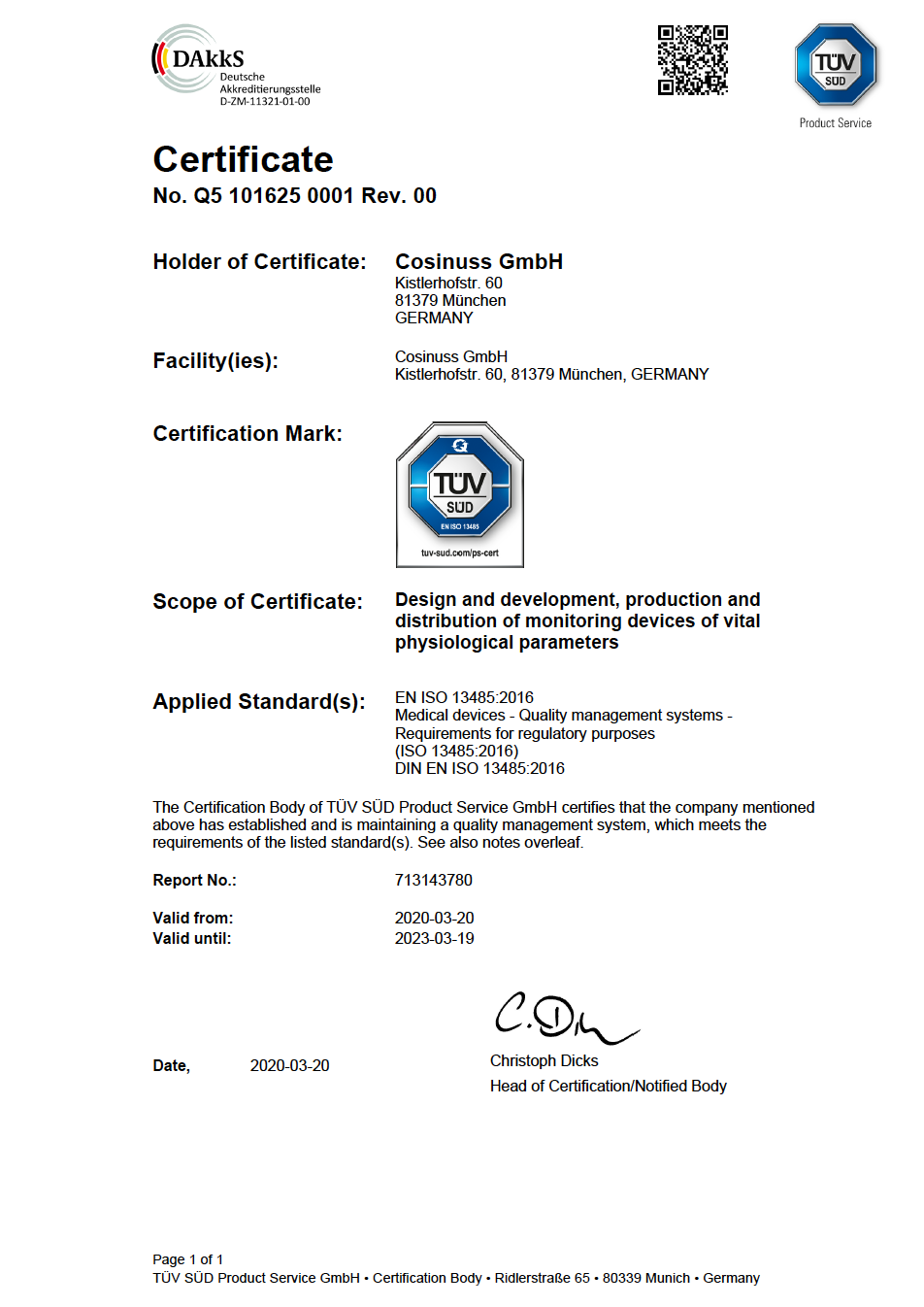 cosinuss° servers are all located in Germany and approved for medical use in digital and physical security.
All privacy data processed is located within the EU and subject to the highest privacy regulations (GDPR/DSGVO).