cosinuss° receives the special mention of the German Innovation Awards 2023 in the category "Excellence in Business to Business, Medical Technologies" for the innovative in-ear sensor c-med° alpha. »Special Mention« awards are given to those innovations which convince through well thought-out partial aspects, original approaches or experienced detailed solutions.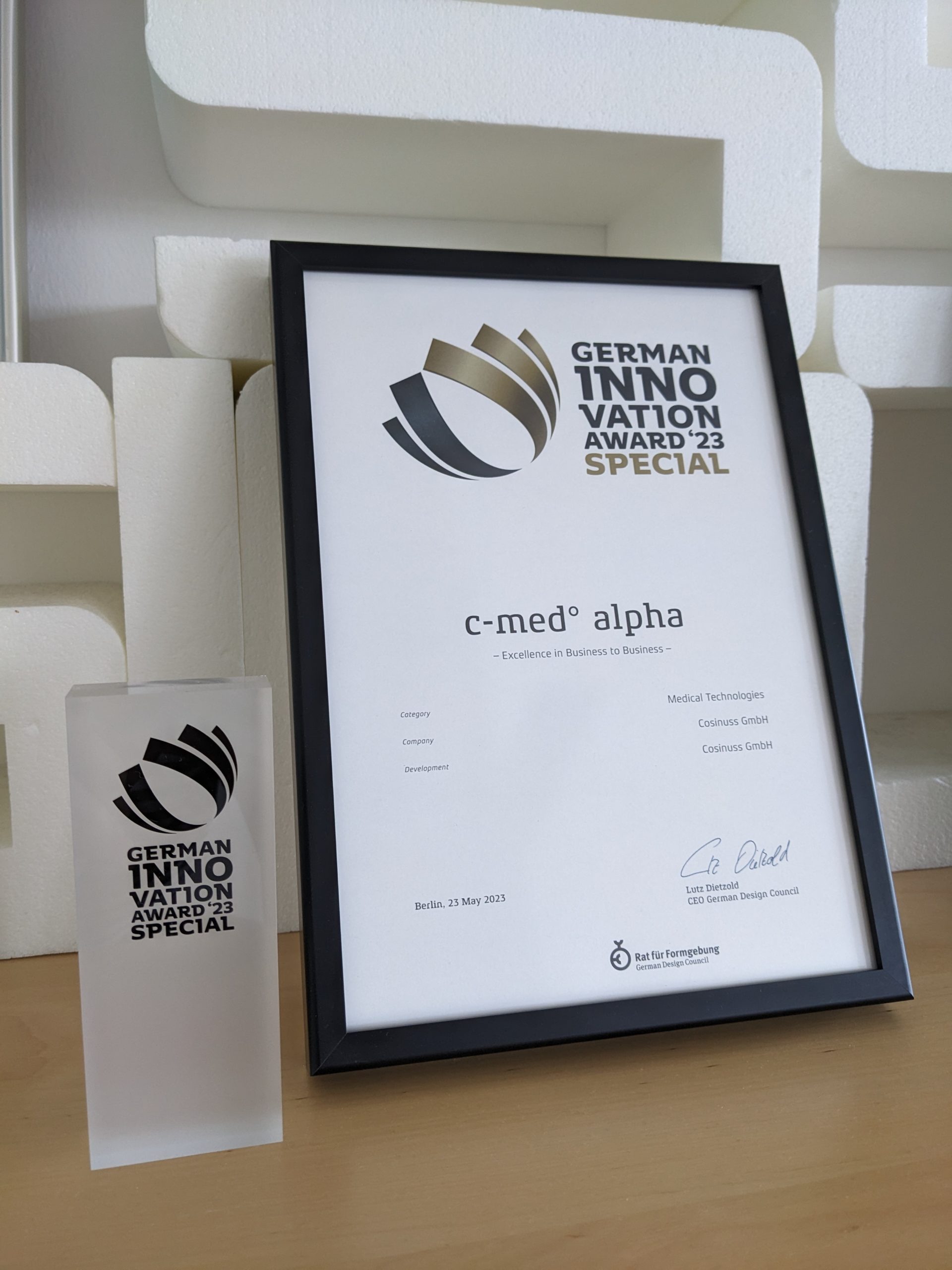 The medical measuring device* c-med° alpha combines the two most common conservative measuring devices, the thermometer and the pulse oximeter, into one sensor that can be worn in the ear.
The ergonomic sensor technology of the in-ear sensor makes it possible to measure the three most important vital parameters core body temperature, heart rate and oxygen saturation of the blood (SpO2) continuously without impairments and to transmit them via Bluetooth. Thus, an objective data basis can profitably contribute to diagnostics and therapy in a variety of diseases.
More about the German Innovation Award
The German Innovation Awards honour innovative achievements that break new ground through their added value. These may be products as well as services and they may come from very different industries, but the focus is always on the user experience: projects that improve our lives and contribute to a better future. The German Innovation Awards offer these outstanding innovations a valuable platform by making them visible to a broad audience. Thus, the awards contribute to their successful positioning on the market.
In 2023, the German Innovation Award was once again able to achieve a great response with 650 submissions from 22 countries.
To the award winners gallery
*CE certificate MDR, medical measuring device class IIa