Key study on Remote Patient Monitoring of COVID-19 patients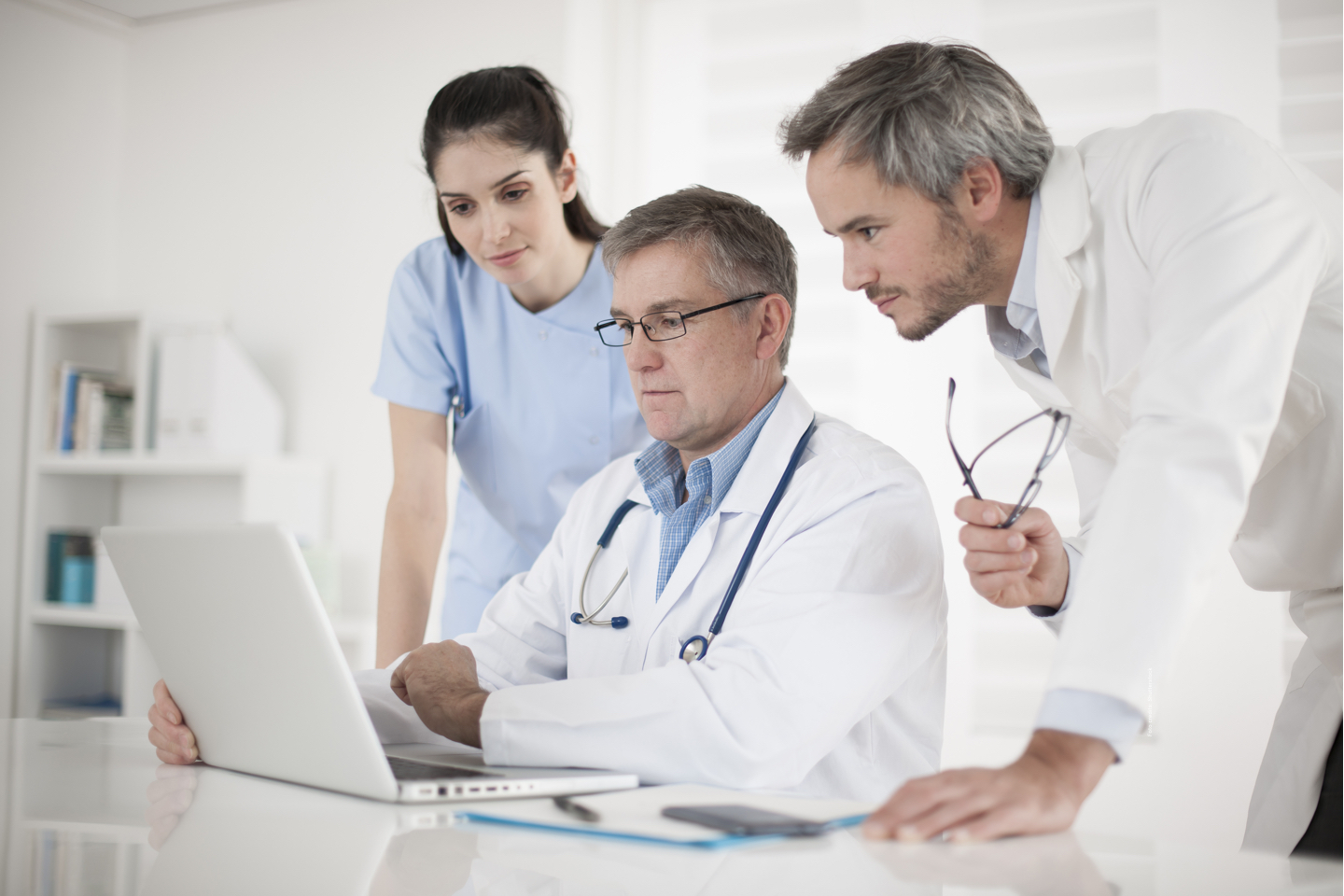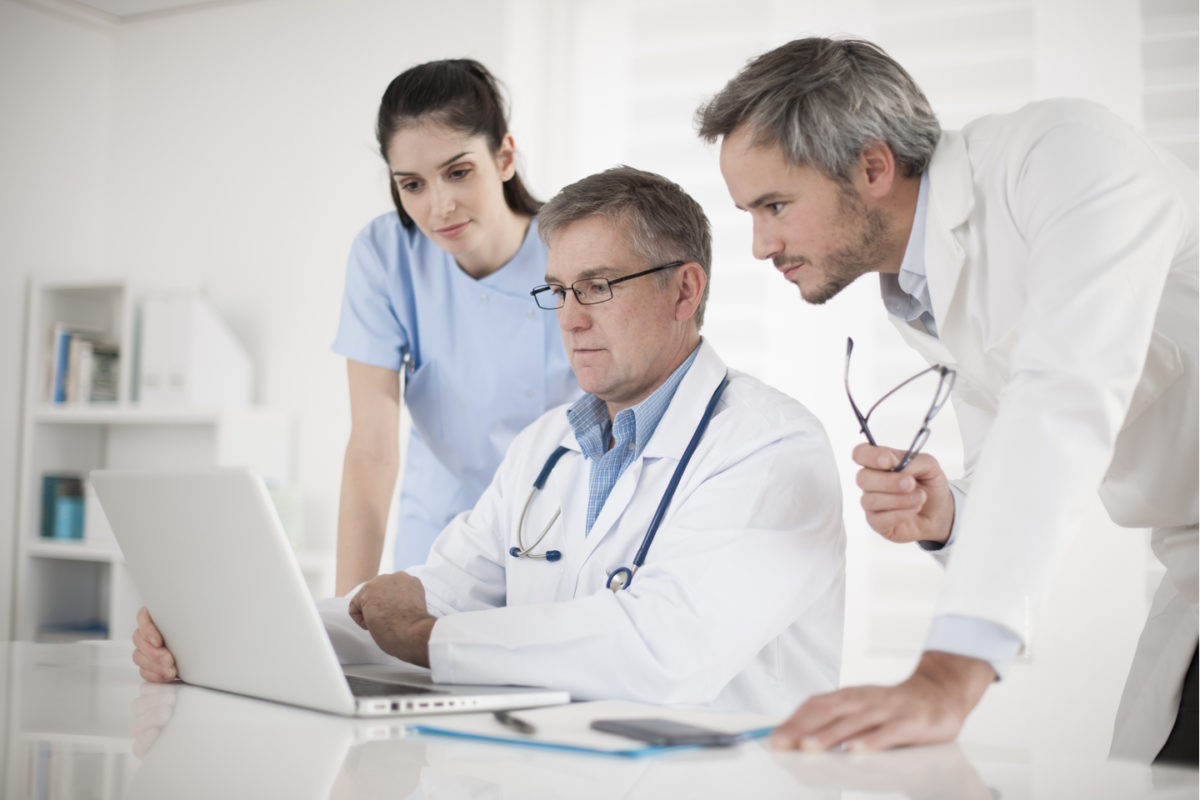 Empower your medical team and your patients with remote patient monitoring.
Remote Monitoring of vital signs can make
the pandemic outbreak of COVID-19 more manageable
Within the framework of a first-in-class study in Munich, cosinuss° provides the pioneering biosensor technology to monitor low and medium risk patients of COVID-19, who are in home isolation. The clinical study is initiated and led by Prof. Dr. Med. Georg Schmidt, head of the Biosignal Analysis Working Group, Klinikum rechts der Isar, Technical University of Munich. 
With the monitoring system, cosinuss° provides  a highly cost-effective, easy to handle and fast to configure extended workbench for healthcare centers. It consists of an in-ear wearable sensor (cosinuss° Two) a data-gateway (cosinuss° LabApp or Gateway) and a server database (cosinuss° Server). 
University Hospital in Munich is testing cosinuss° in-ear senosrs for fighting Covid-19.
The in-ear sensor collects key physiological vital parameters from the patient in isolation, and transmits the data to the cosinuss° server, where early warning algorithms calculate a composite score in real-time. Health professionals access all the vital patient information via a simple web interface. The cosinuss° solution supports health professionals in determining the urgency of the respective health situation and the necessity of hospital admission.
Key physiological parameters that are monitored include:
Core Body Temperature

Heart Rate

Blood Oxygen Saturation 

Respiration Rate
The Mission – Keep up a functioning healthcare system.
In this ongoing clinical study, the goal is to make the pandemic outbreak more manageable and to keep up a functioning healthcare system by:
Relieving hospital overload, increasing efficiency
Lowering the risk of infection for health workers and other inpatients
Providing timely and effective healthcare intervention for the affected people
Continuously telemonitoring people in home isolation
Providing accurate data basis for early clinical studies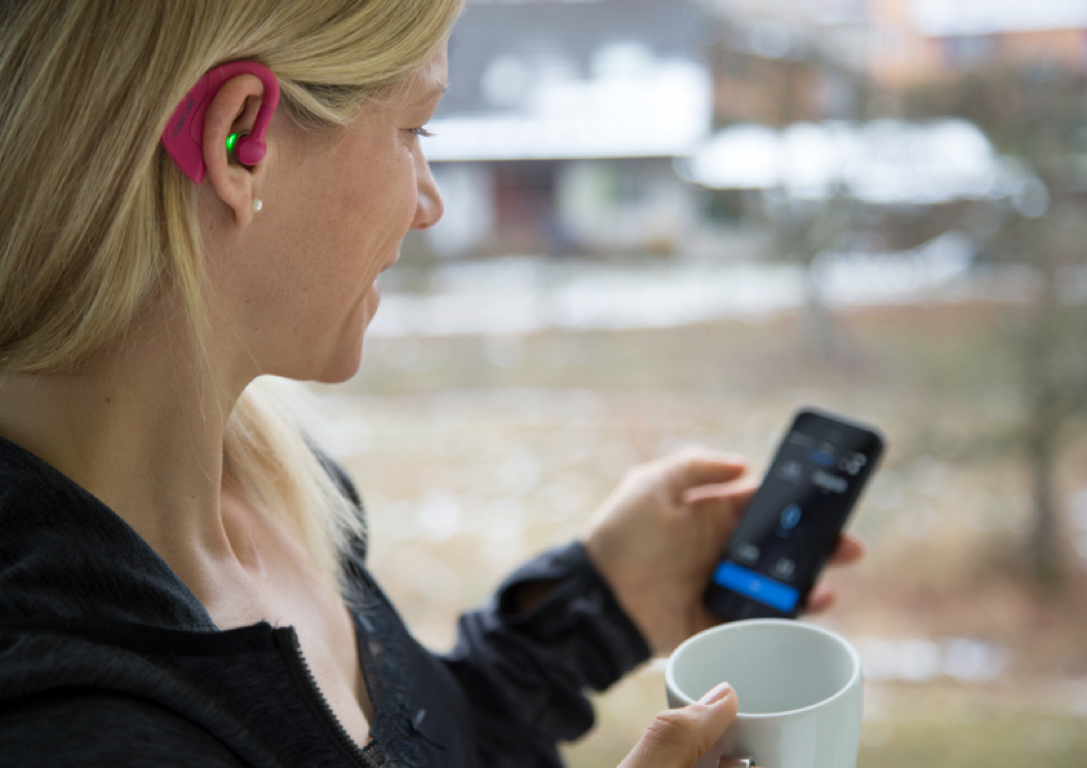 Remote patient monitoring with in-ear wearables in home isolation.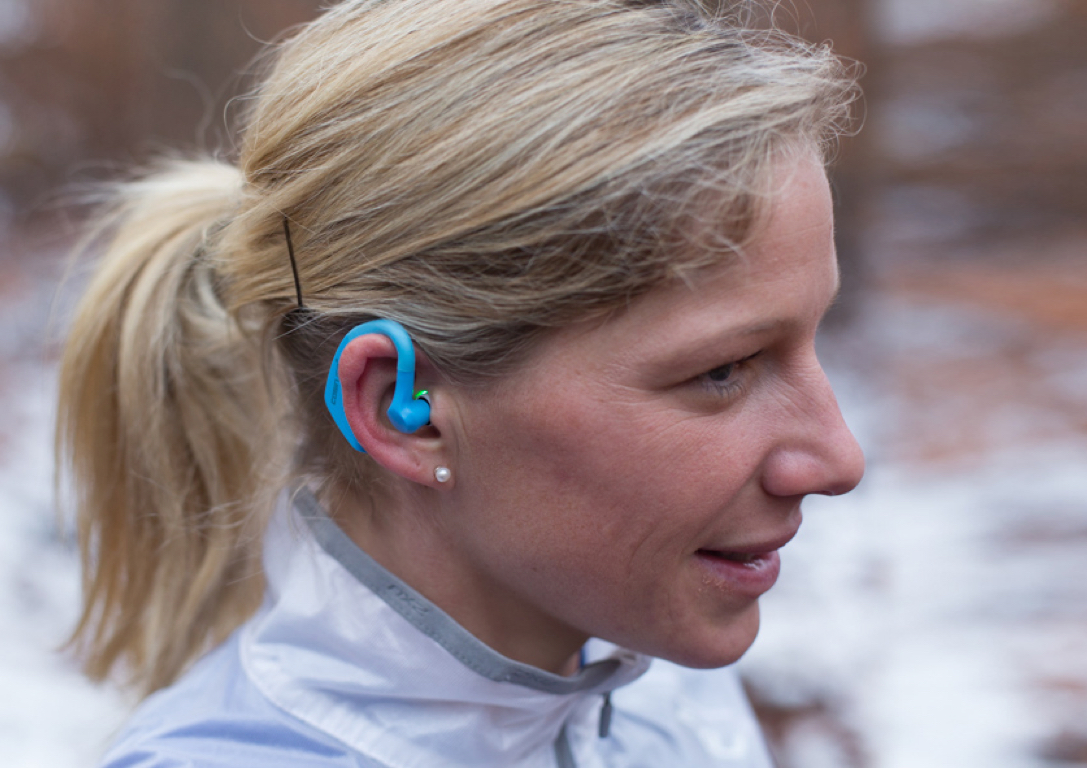 The wearable device cosinuss° Two can be worn anytime and anywhere.
Remote Patient Monitoring in the Telecovid study – Solution overview
Low to middle risk patients are equipped with a wearable in-ear sensor and a cosinuss° Gateway. The wearable sensor is measuring vital signs data from inside the ear canal and is transmitting collected values via Bluetooth 4.0 to the data-gateway. The data-gateway can be a mobile app (cosinuss° LabApp) or a stand-alone device (cosinuss° Gateway) which is capturing and storing the transferred data. From here the patient's data-gateway transmits the collected data in real-time or at a specified time to the cosinuss° Server.
In the Server, the collected vital data is processed in real-time, through advanced algorithms and analytics, in order to determine the early warning scores. Via the User interface of the cosinuss° Health Platform, health professionals are able to visualize and access the vital information per patient. The researchers can access the anonymised health data in the Server with a standard interface (e.g. REST API).
Components of the Remote Patient Monitoring System in the Telecovid study
Wearable sensor
cosinuss° wearable sensors detect, analyze and transmit information concerning physiological body signals such as vital signs, and ambient data which allow immediate biofeedback to the wearer and/or to remote operators in healthcare.
cosinuss° Two is an in-ear wearable sensor incorporating a red/infrared photoplethysmography (PPG) sensor element, a contact temperature sensor and an accelerometer.
It thus collects the raw data:
Optical pulse wave (PPG signal)
Core body temperature
3-D acceleration of the head
Based on this accurate raw data, vital signs and additional parameters are calculated:
Core Body Temperature
Heart Rate
Blood Oxygen Saturation
Interbeat (R-R) Interval
Perfusion Index
Signal Quality
Movements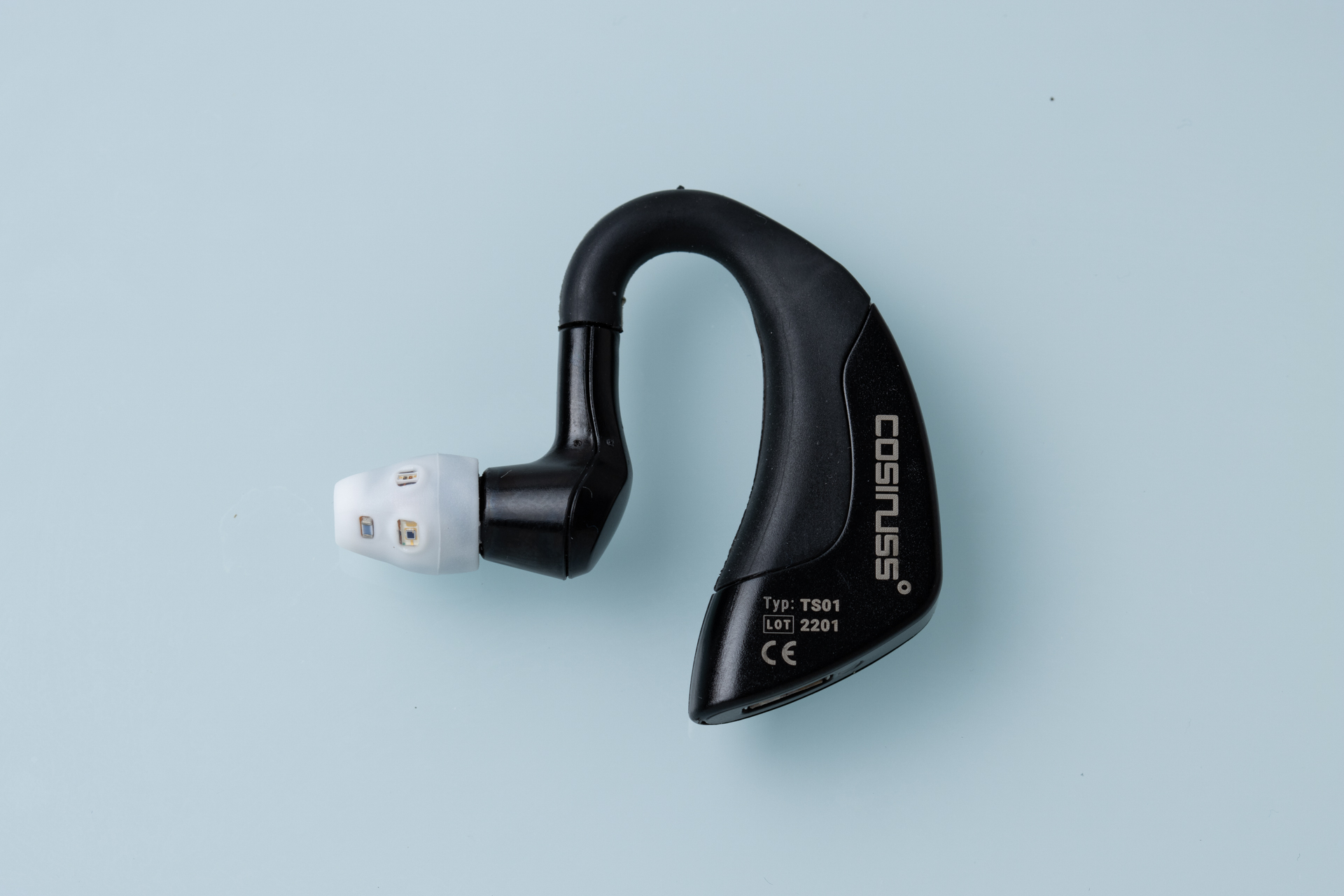 The wearable in-ear sensor for monitoring vital signs remotely: cosinuss° Two
Please note: cosinuss° Two is not a medical device, however it was evaluated and validated in several clinical studies. For a detailed description of the results and the accuracy of the sensor, please request the evaluation whitepaper. Contact us today.
Gateway
There are two different data-gateway solutions: either for closed, stationary settings with a preference for minimum user-device interaction (e.g. cosinuss° Gateway) or for mobile remote settings, with a high user-device interaction (e.g. cosinuss LabApp). Additionally our advanced algorithms successfully reduce the workload of network computing.
cosinuss° Gateway
The Gateway is a device that is collecting and transferring the collected data to the server. It can also act as a control element by waking up the wearable sensor at predefined times, reducing the level of user interaction required. An optional SIM card integration makes it a truly stand-alone gateway solution.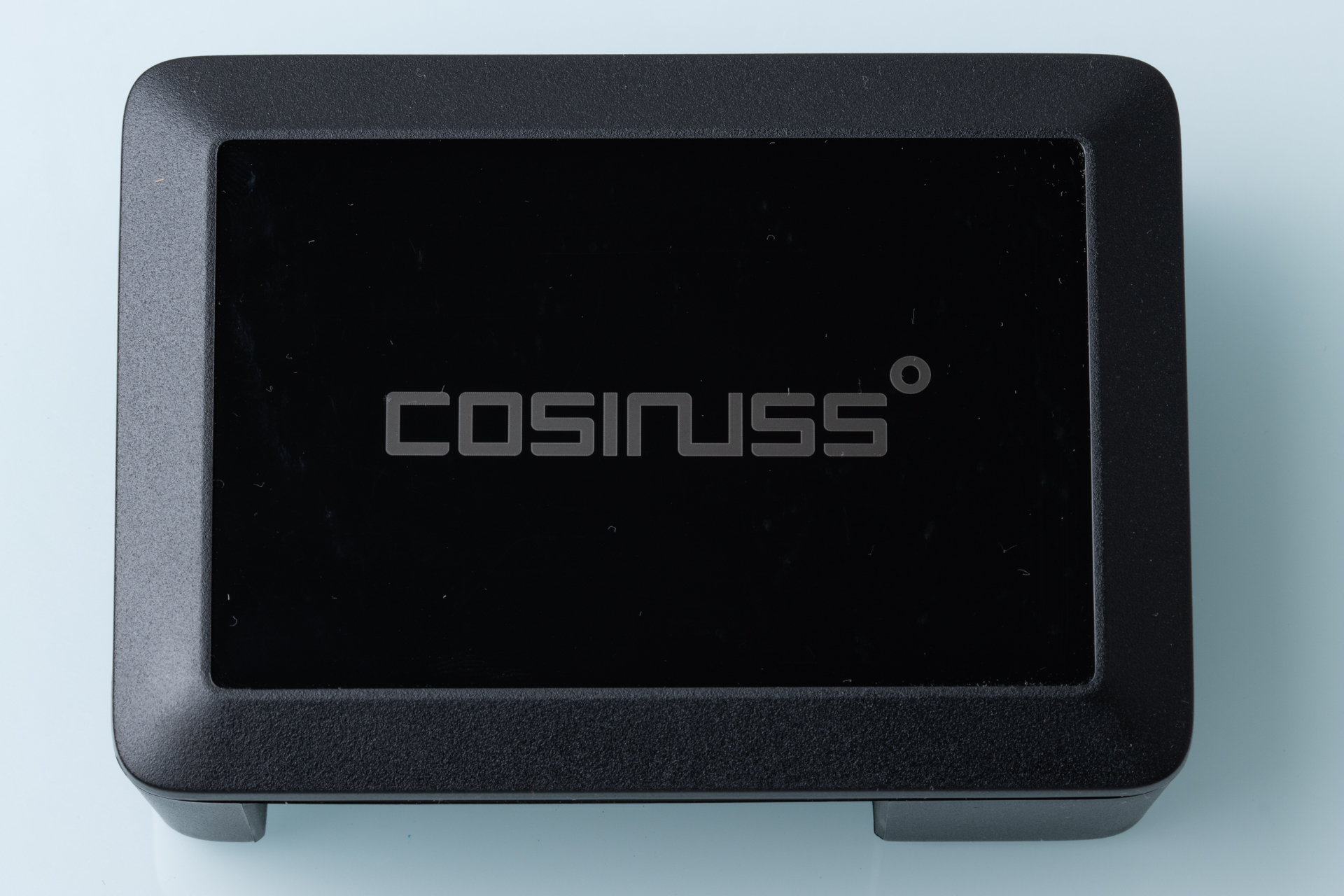 The stand-alone gateway, cosinuss° Gateway, requires minimum user interaction.
cosinuss° LabApp
The cosinuss° LabApp is a gateway application running on a mobile phone or a tablet. It receives the data from the wearable sensor and transfers it to the cosinuss° Server, either in real-time or periodically. User-device interactions and a communication interface can be individually enabled.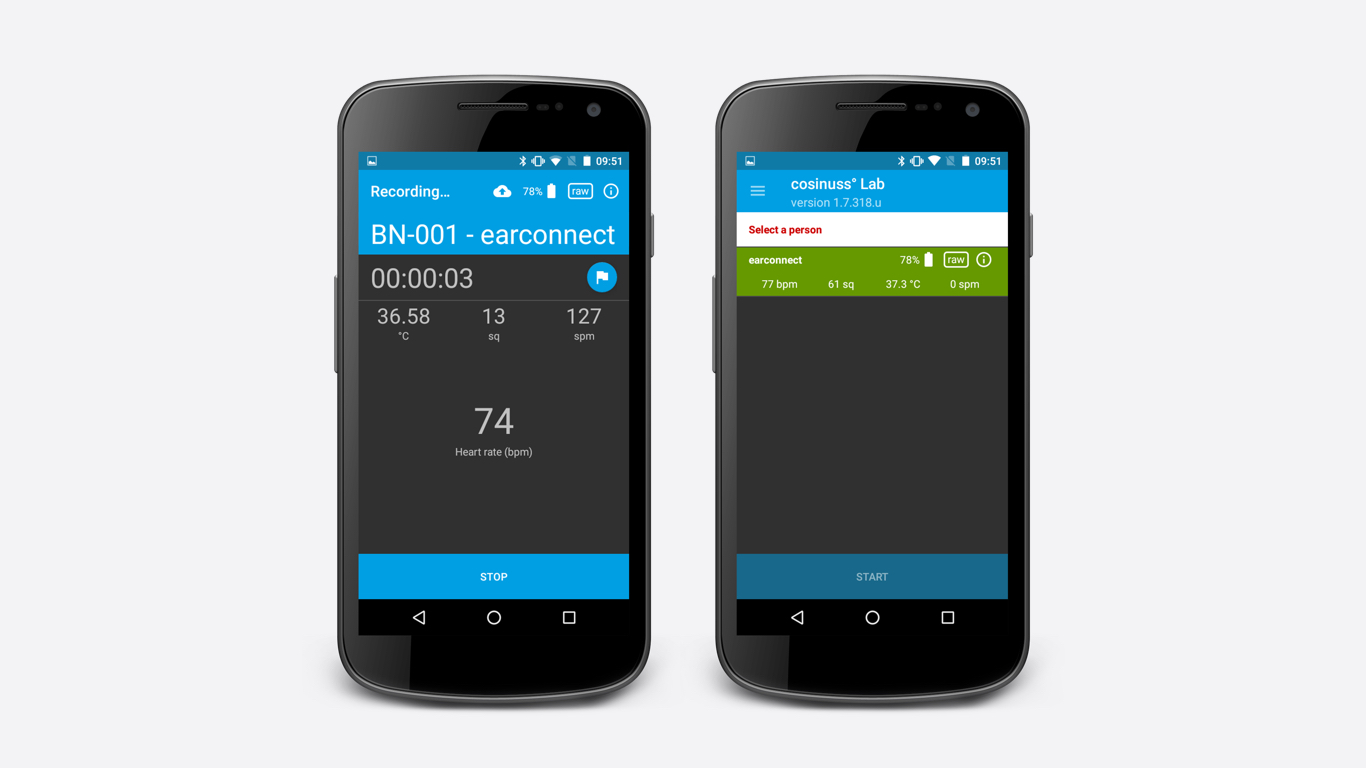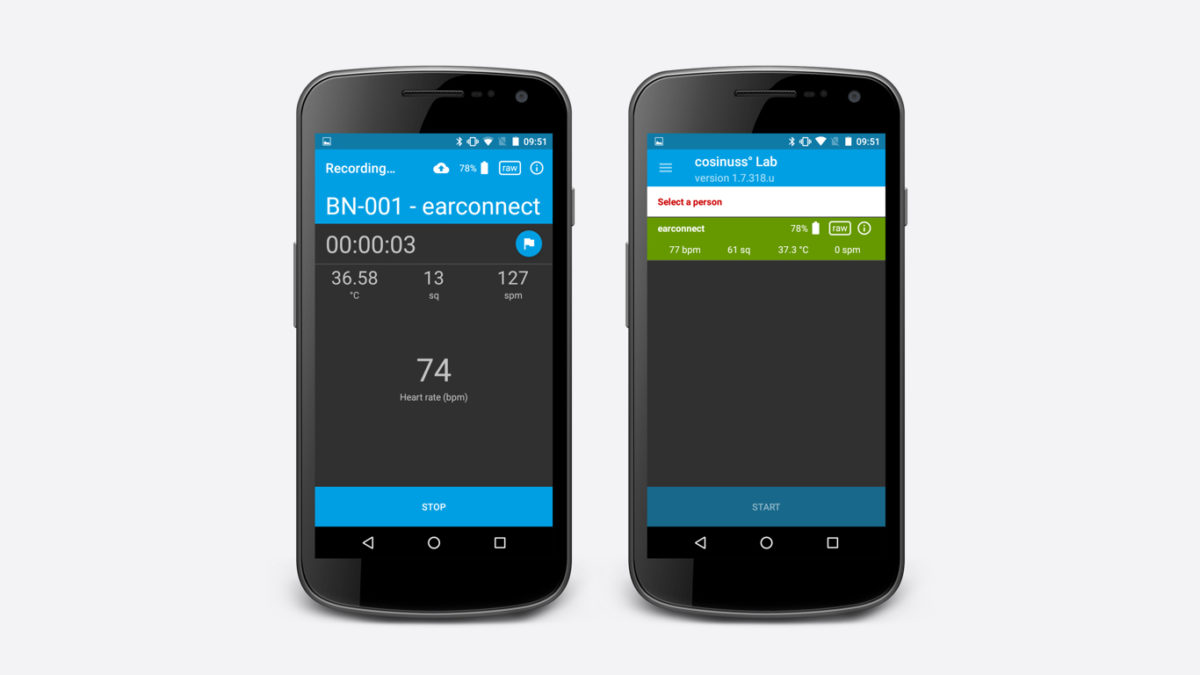 The cosinuss° LabApp turns a smartphone into a mobile remote monitoring gateway.
Server
The server is an accessible database in the cloud.
cosinuss° Health Platform
The cosinuss° Health Platform combines a cloud database and a user interface empowering health centers with accurate reliable data and remote patient management capabilities. The additional computing power of the server allows a real-time data analysis. Advanced algorithms calculate additional key physiological parameters, such as:
Respiration Rate
Heart Rate Variability
The server is available as a 'Software as a Service' (SaaS).
Simple Setup of the Remote Patient Monitoring system
The cosinuss° solute for remote monitoring of COVID-19 patients can be set up in a few simple steps:
Healthcare centers receive an URL as well as a username and password. They open the URL and enter username and password to access all monitored vital data and information. In this way, they can see the real-time measurements.
Patients receive a wearable in-ear sensor and a data-gateway (LabApp or LabGateway). The wearable sensor can be easily placed in the ear.
If the LabGateway solution is chosen, the device has to be solely plugged into a socket. If the LabApp is used, patients need to first install the app and then connect the wearable sensor with their smartphone via Bluetooth.
Data Privacy
All personal identifying information and medical health data on the cosinuss° Server are pseudonymized. Only authorized persons have access to the data.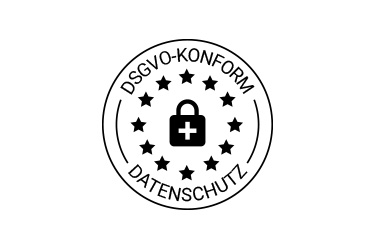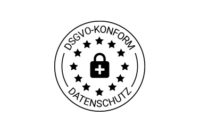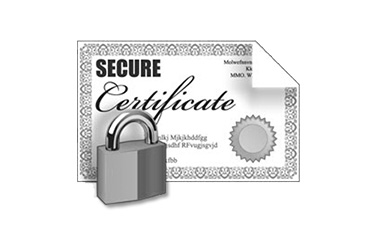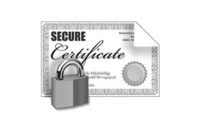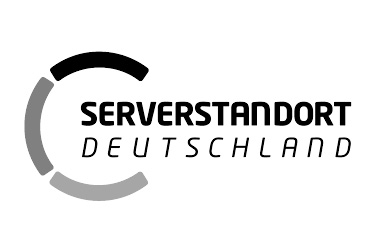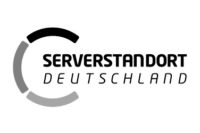 The data transfer is encrypted and has repeatedly passed 
ethical approval:
INVADE – TUM KRI,
EPItect – Universitätsklinikum Bonn,
Deutsches Herzzentrum München KRI,
Universitätsklinikum Schleswig-Holstein
The remote monitoring system (combining cosinuss° Two and LabGateway) was tested and positively evaluated, both for home and clinical use, in a feasibility study with 30 subjects, over 60 years old (INVADE Study, 2020).
The heart rate is validated using gold standard ECG during the EPItect clinical trial, 2019.
The core body temperature is validated during heart surgery at Deutsches Herzzentrum – Klinikum rechts der Isar, 2014.