Earconnect Technology
Health Monitoring Systems for professional and home health use.
Individual Data processing with in-ear wearable solutions.

First Rate Vital Signs based on earconnect
cosinuss° is setting the future standard in mobile vital sign monitoring. The advantages of in-ear measurement lead to a patented technology.
One wearable to measure it all
Real time monitoring and real life behavior are priceless data.
These data are the foundation for every ongoing analysis.
Earconnect technology


The Measurement with one in-ear wearable is non-invasive, mobile and cost-efficient. The cosinuss° technology is a convenient way to monitor multiple vital signs at once.
The Collection of Multiple Vital Sign Data is all synchronized to one device and one patient. All data can be read and referenced with one glance.
Smart Analysis of the data is the foundation of one central knowledge base, which can be displayed directly and understandable.
State-of-the-Art


The Measurement with invasive, stationary and expensive devices is immobile and restricting and too many devices are needed to monitor multiple vital signs simultaneously.
The Collection of Data differs in numbers and scales and needs to be assembled by hand without the possibility for automatic cross reference.
The Expertise to analyze the data might be decentralized and the results are not directly displayed and explained to patients or athletes.
In-Ear vital sign measurement
Measuring vital signs inside the outer ear canal.
In-ear wearables have a high level of acceptance and usability.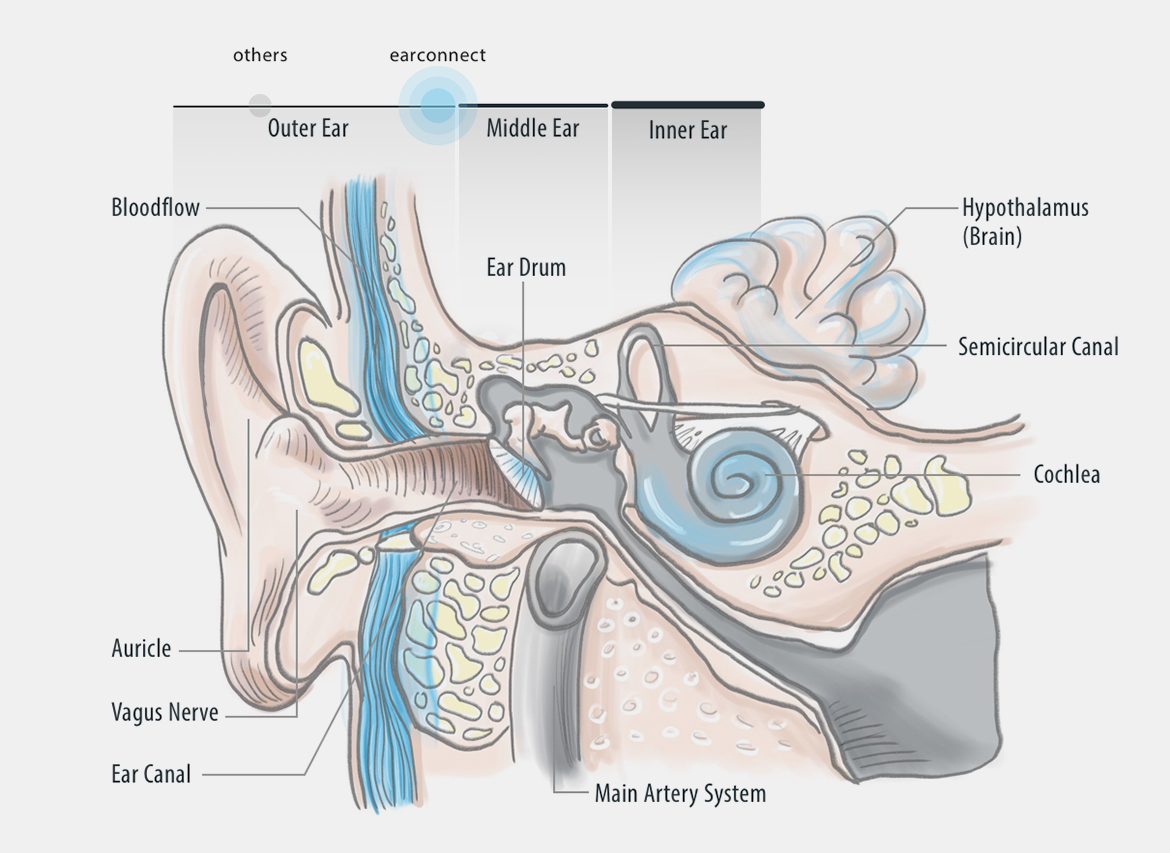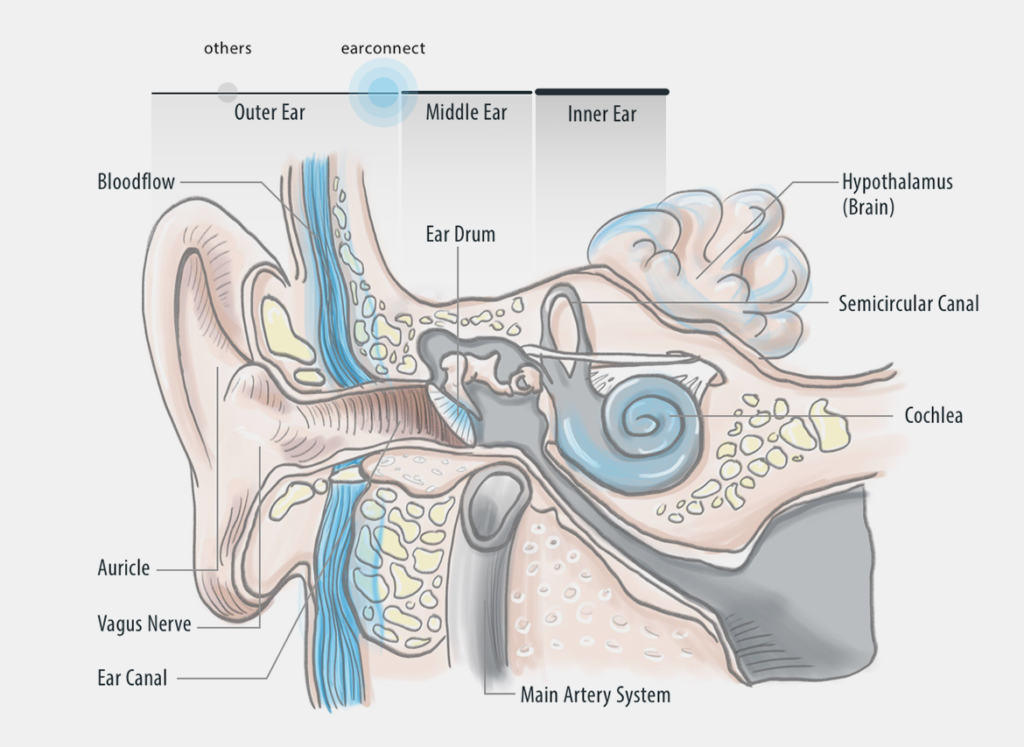 Best Blood Supply
The tissue surrounding the ear is very well supplied by blood, which is essential for optical measurement methods.
Proper Tissue Contact
The safe and steady placement inside the ear offers flawless tissue contact for our sensors.
Dark Surrounding
The dark surrounding inside the ear canal is the best environment for our photosensitive diods.
Protected Placement
Inside the ear canal, where our vital sign sensors are placed, they are protected by the ear itself.
Static Movement
The ear as part of the head – and thus the wearable – is always moved merely by your body.
Accepted Wearing
Despite other vital sign monitors, in-ear buds are very accepted and comfortable wearing them over day and night.
In-ear wearables will be the future of mobile computing in professional industries like Healthcare, Work Safety and Sports. Effective monitoring and multifunctional use makes cosinuss° an All-In-One Solution.
cosinuss° custom made applications are problem solvers. Automatic event detection can be set up from a central platform. Easily integrated by connecting to API and other services. Combine your raw data foundation to analytic features solving exactly your issue.
Automatic event detection
Use Cases of today
See the cosinuss° wearables in action featuring earconnect technology.