March 23, 2022
Hybrid: Online, Munich
According to the motto "Transforming healthcare together", the Startup Creasphere Batch 8 Kick Off took place in Munich this week. As with the Startup Creasphere Winter Expo 2019, we were there this time as well. Besides our CEO Johannes Kreuzer, well-known companies from the healthcare sector as well as innovative startups were present. The focus was on advanced data analytics, digital biomarkers, disease management and clinical decision support.
Network and exchange of experience
A lot has happened since our last participation. The Startup Creasphere company and startup network has grown significantly.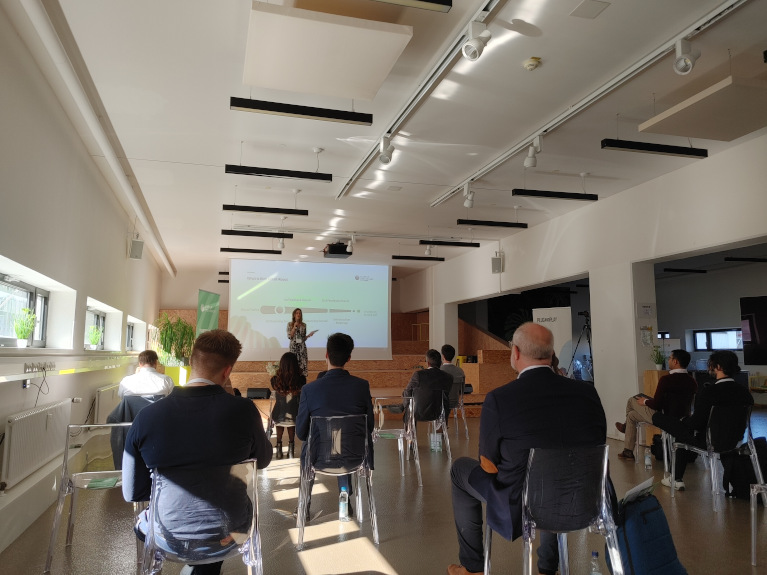 The keynote of the hybrid event was given by Biotronik, manufacturer of cardiac medical technology. Intros to the startup pitches were held by Novo Nordisk and Roche. During the two-hour event, Johannes Kreuzer and the other participants exchanged experiences and lessons learned since the last meeting. In addition to the focus topics already mentioned, startup pitches were held in the areas of oncology, neurodegenerative diseases, chronic diseases and learning support.
More about Startup Creasphere
Startup Creasphere is an innovation platform that brings together startups with industry-leading corporate partners. Together, new technologies are tested with the goal of changing and advancing healthcare. Startup Creasphere is the first health focused innovation program in Munich, launched in 2018 by Roche and Plug and Play.
Further information