6 February to 20 April, exhibition at Munich Airport, Terminal 2, Level 04, southern check-in area
Munich – What will innovative design trends look like in 2020? Which megatrends will influence the start-up world? How do new technologies combine with design? A harbinger of the largest design event in Germany, Munich Creative Business Week, is the special exhibition MCBW START UP at Munich Airport.
Design methods play an important role for cosinuss° in all project phases and over the entire life cycle of a product. In order to develop innovative products and services in the field of health, it is necessary to overcome the structural changes in the economy and society with sustainable concepts that are thought out laterally but can still be implemented. At cosinuss°, integrative design thinking therefore means quality assurance between the art of engineering, business model and aesthetics.
It is largely pioneering work that cosinuss° does when it comes to rethinking business areas and progressively pushing current regulations, particularly in the health sector, in order to open up new markets with innovative products.
Interview:

Startup – Innovation and Design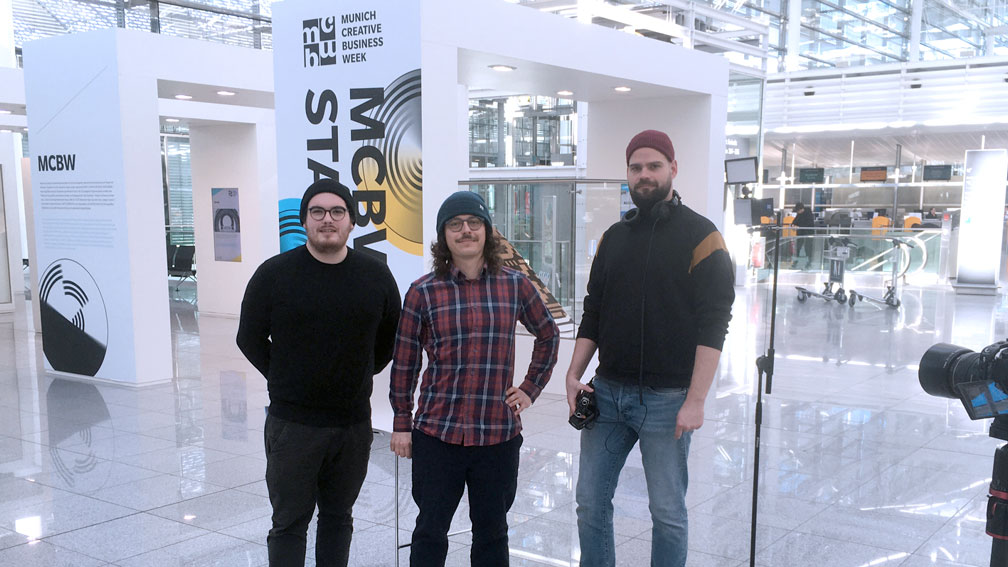 Interview partner:
Sebastian Schnellbögl – Design, Konzeption und Projektmanagement @bayerndesign
Gerrit Schweiger – Design und Marketing @cosinuss°
Camera:
Wladimir Bernaz
For the first time, bayern design is already presenting young entrepreneurs at the exhibition "MCBW START UP – Innovation and Design" at Munich Airport one month before the start of the Munich Creative Business Week (MCBW). Selected design start-ups will show their innovative products and services until April 20 (Terminal 2, Level 04, southern check-in area). The MCBW START UP start-up platform, supported by the Bavarian Ministry of Economic Affairs, is a springboard for numerous young entrepreneurs and a meeting point for professionals.
Read more:
http://www.bayern-design.de/de/aktuell/mcbw-start-ausstellung-am-flughafen-m%C3%BCnchen
Presentation of the exhibits:
https://bayern-design.de/de/presse/mcbw-start-%E2%80%93-innovation-und-design
StartUps featured in the exhibition:
4tiitoo, ACM Adaptive City Mobility, Aerofoils, Annu, Cosinuss, flissade, HEAVN, Höfats, Pfeffer & Frost, Sandhelden, Sono Motors, UrmO und WYE Design.
In addition to the special show, a symposium on INNOVATION AND DESIGN will take place on 10 March. Top-class keynote speakers will speak about innovation, future and foundation. In addition, the workshop series TOOLS FOR FOUNDERS during the MCBW 2020 will provide coaching and lectures on how to successfully develop and establish a start-up.