cosinuss° One – Performance Monitoring
The Mobile Health Solution for Professionals.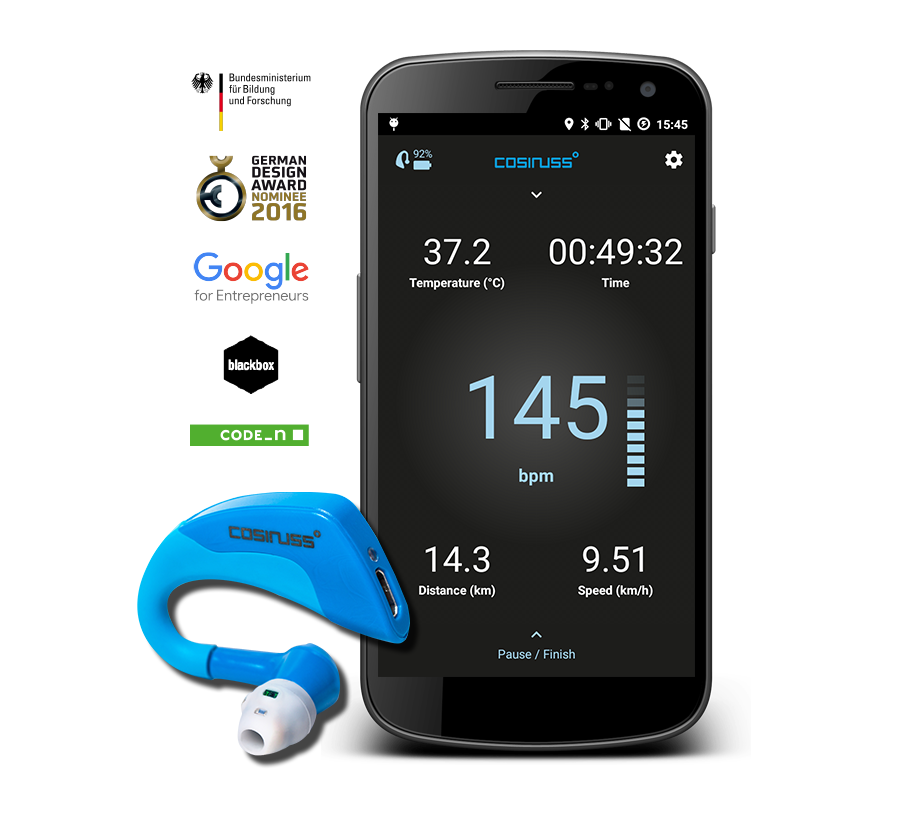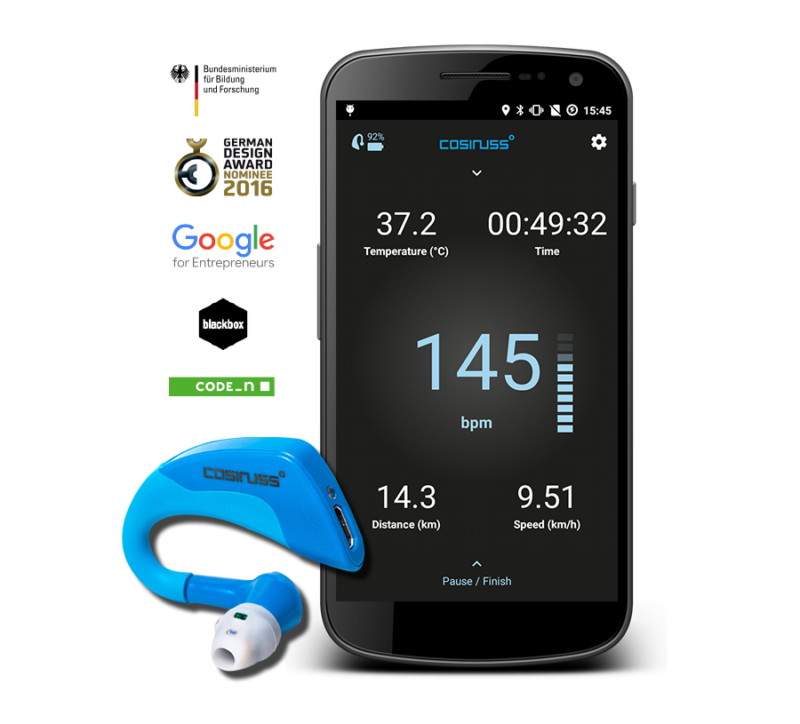 The cosinuss° One is a professional fitness tracker monitoring multiple vital signs with stunning accuracy.
Heart rate
Body temperature
3-D Acceleration
Inside this small and light ear plug the patented earconnect technology is taking vital sign monitoring to the next level. You can use the cosinuss° One with all devices featuring Bluetooth.
Heart rate & more. Without a chest strap.
The innovative in-ear sensor combines highest precision with ergonomics and comfort.
Heart rate measurements in the ear instead of using a restrictive belt around the chest? This is how it works.
In-Ear Wearable For Easy Vital Signs Monitoring
Easy to wear, skin friendly and multifunctional. That´s what the cosinuss° One is famous for.
Created to be more than a cheststrap.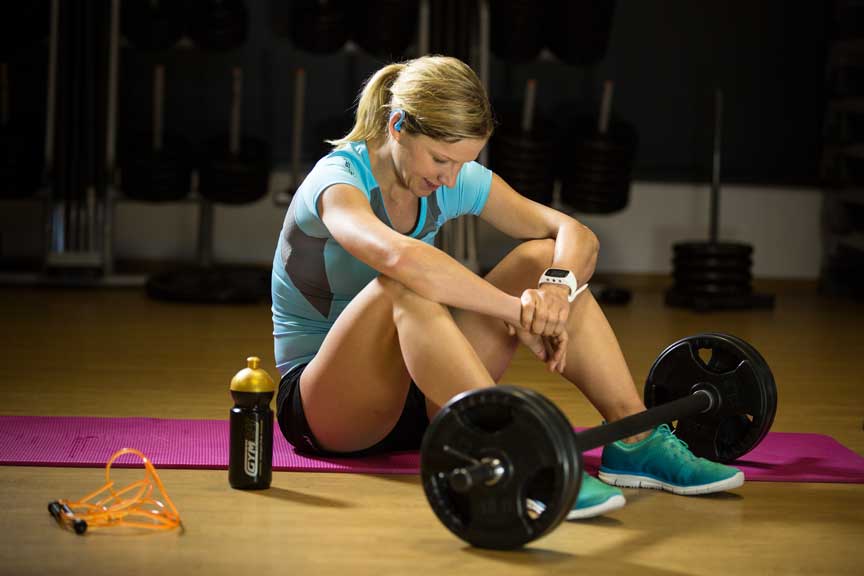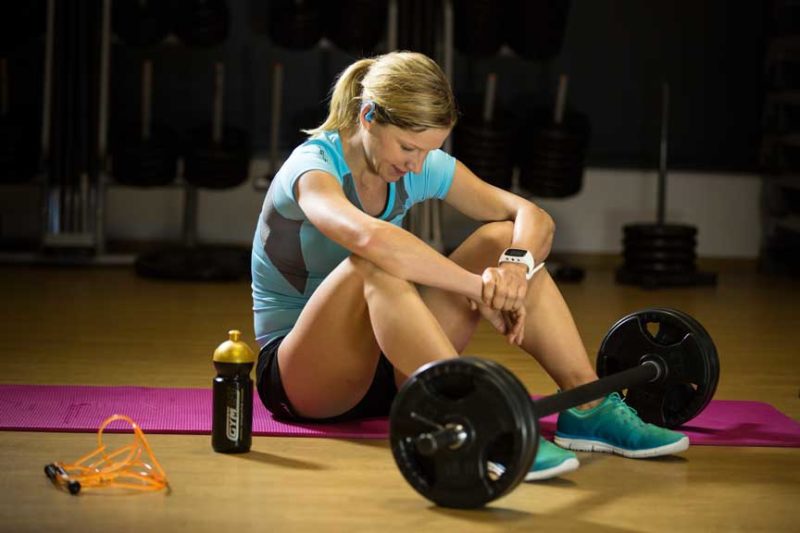 Better Breathing
Do you feel like you can't breathe? A tight chest band around your chest when you're running is restricting you? Take a deep breath because these days are over now! With a lightweight device in your ear nothing will keep you from performing your best anymore.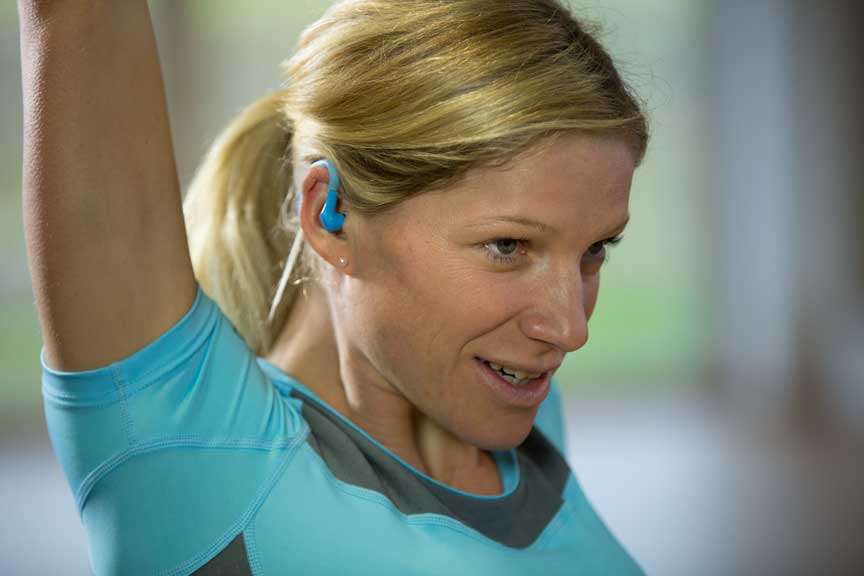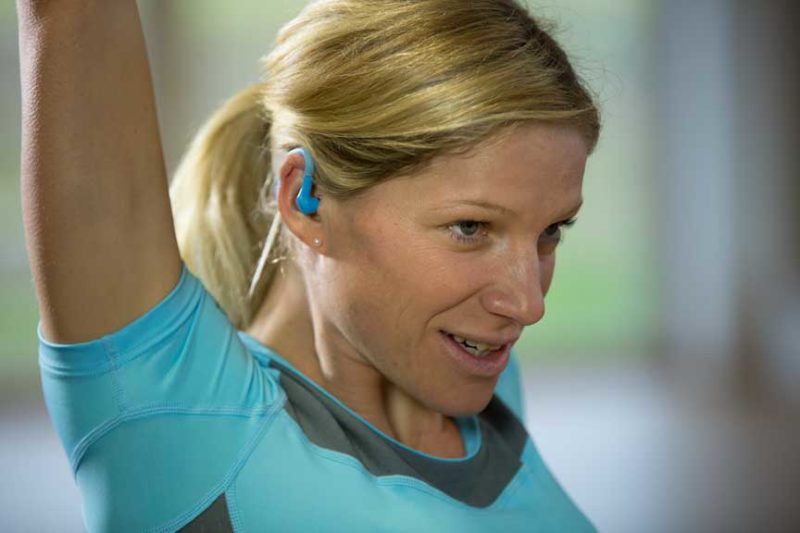 Free Movement
You rubbed on a scar from the last chest strap you wore? Or you can´t place it correctly because of your anatomy? Don´t worry anymore! We developed a fitting and ergonomic HR monitor for everyone to wear.
Ground-breaking Performance
Get hands on with cosinuss° earconnectTM technology. Upgrade your performance tracking and immediately increase your comfort and accuracy. No cheststrap anymore but more & accurate vital signs on your display.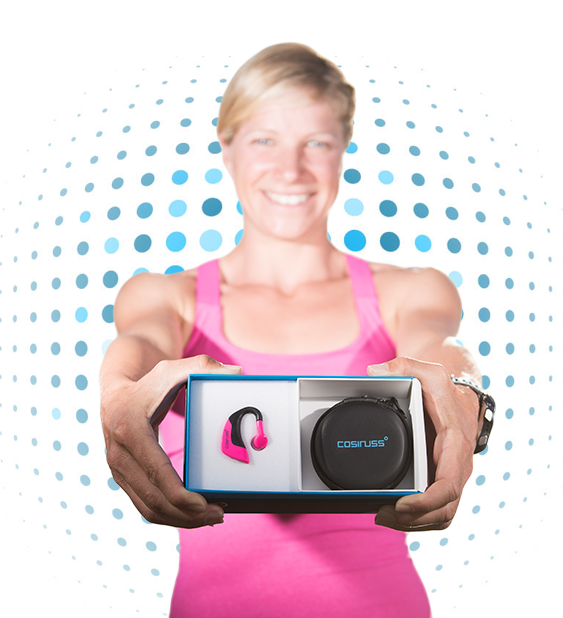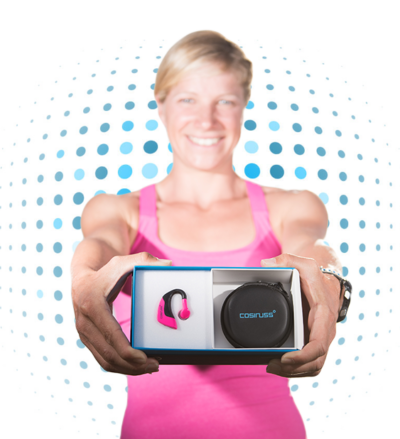 Tomorrow´s Technology Today
*Note: Please note that the new sensor models of the cosinuss° One no longer support data transmission via ANT+. This applies to sensors with LOT number 2201 and higher. We explain where you can find the number on your sensor here Support FAQ °One.