cosinuss° is the Vital Signs Company
Opening the Stargate to Your Health
All relevant vital signs out of the ear canal — cosinuss° is a high-tech company based in Munich, Germany, that is pioneering in mobile and accurate vital signs monitoring in every day life settings.

History
Technology, Research and Development
Greta and Johannes founded cosinuss° in September 2011 based on the findings of the PhD work of Johannes, which focused on developing the first wearable medical devices for home use.
Starting in the field of research and enabling technology, cosinuss° provided in the very beginnings research institutions and companies who care about the health of their customers, with enabling technology.
The first consumer product, cosinuss° One, was introduced to the market in mid 2016. The °One is a performance tracker for professional athletes to balance health and performance, health being the critical driver of performance. Since then, it found its way into professional areas of triathlon, Formula 1 racing, sailing, motorsports, fire fighters and swimming.
In 2017, cosinuss° started a successful Kickstarter campaign to launch its second consumer product, degree°. degree° is a smart digital fever assistant that continuously measures core body temperature of the child and helps parents making decisions based on it.
Further solutions and enabling technology is in development/available for:
Remote patient monitoring
COPD monitoring
Home Health solutions
mHealth solutions
In-clinic patient monitoring
Our Vision
Empowering people to manage their health and fitness at home.

Providing enabling technology for companies who share our vision and developing own complete solutions for selected health issues.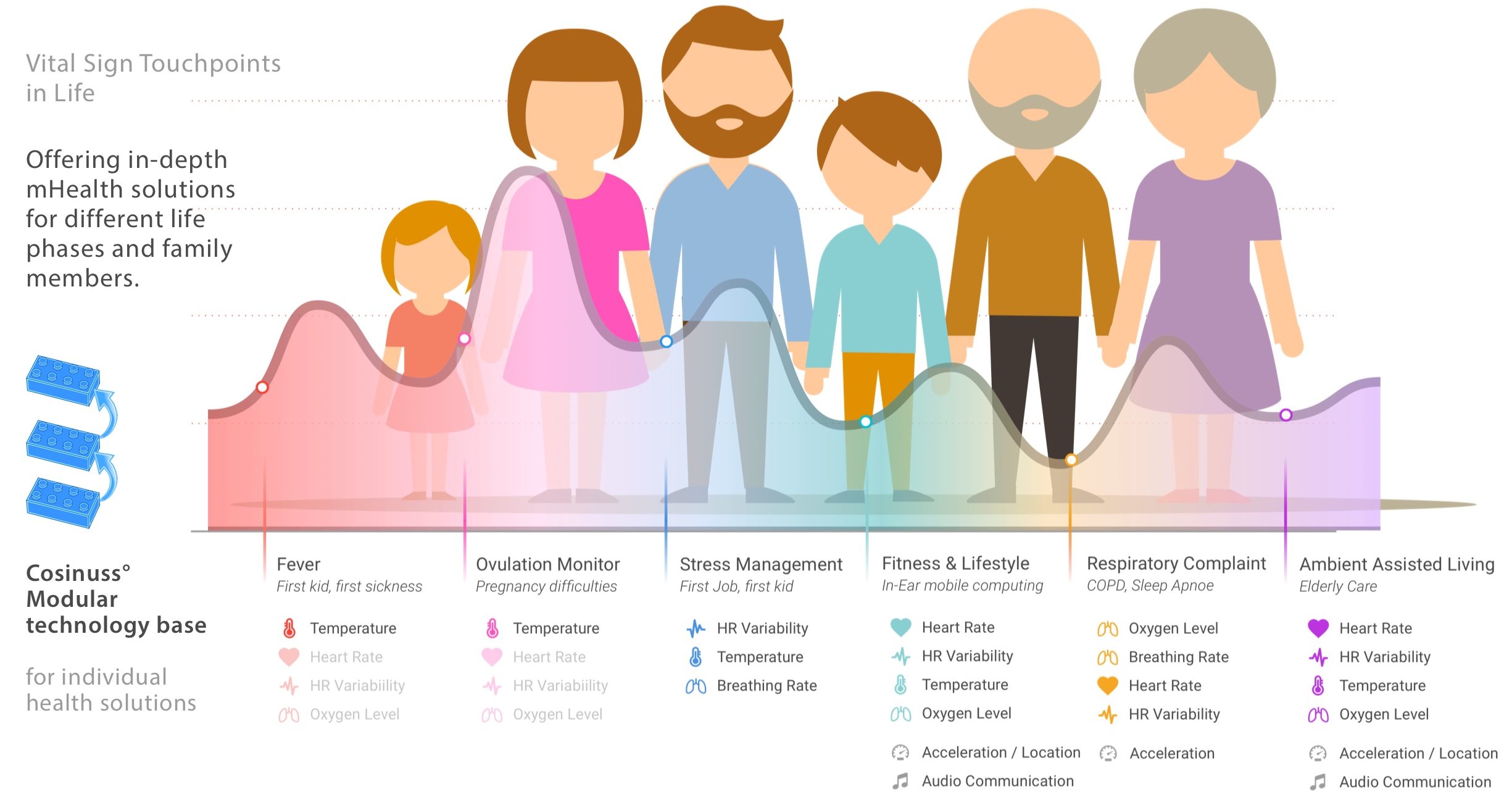 Our DNA
Enabling Individual mHealth Solutions
cosinuss° builds high precision in-ear sensors that continuously capture relevant vital signs in every day life. Because individual vital signs data is the essential component to create individual health insights. Only accurate data can be the basis of that.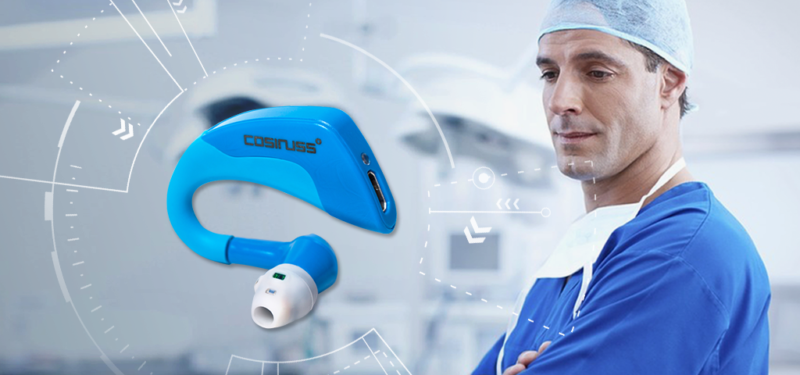 Our Team
We are a team of highly motivated electrical engineers, data scientists, designers and marketers who deeply believe in the great potential of the earconnectTM technology of cosinuss° and who are determined to bring this technology to the people.
Job Offerings
Working Students
We like you to assist us developing a next generation of mobile health wearables.
Upcoming Events
27 January 2020 at 2 p.m. ICM - International [...]
24 - 25 January 2020 Technical University Munich O2-Campus [...]
Awards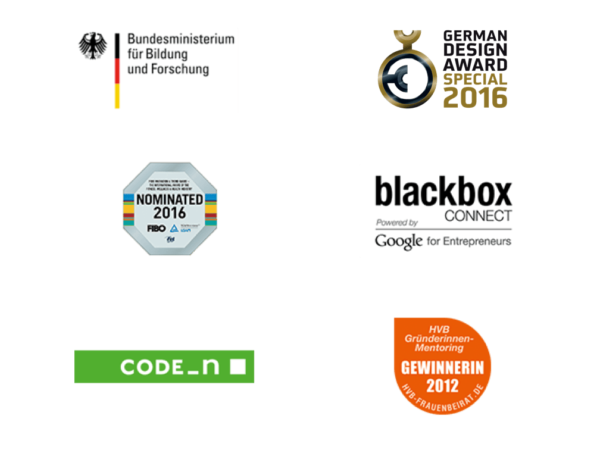 We developed a new patented and medically recognized technology using unique algorithms and engineering. Our technology is already in use for wearables in professional sports, medical industry and work safety.
Research
We are working with world-class universities, respected medical centers and health-tech designers to develop the very best in-ear monitoring technology. The cosinuss° technology is already in use in preemptive pediatric clinics, during heart surgeries, in Allied Health Centers and Body Temperature and Fluid Labs.