cosinuss° Lab System
Professional Vital Sign Monitoring
A convenient vital sign monitoring system can enhance your mobile anamnesis with more relevant health insights.
This will lead you to more specific interventions you can evaluate based on realtime evidence.
In-Ear Sensor
The cosinuss° wearables deliver a highly accurate and versatile in-ear vital sign monitoring optimized for longterm use.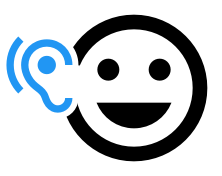 Mobile Application
The cosinuss° Lab App guarantees a stable and secure wireless recording and transmission of  individual vital signs.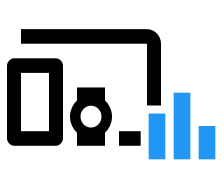 Server Platform
The cosinuss° server manages the data is processing unique algorithms analyzing multiple health insights.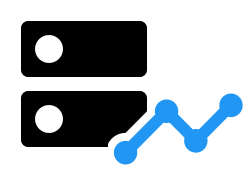 Record, manage and analyze health data
Reliable monitoring for objective results
The cosinuss° Lab System features the cosinuss° One wearable and is supporting multiple vital signs and health insights. Our customizable smartphone application is available for Android and iOS. You can manage an unlimited amount of verified users that are equipped with these two simple things – a wearable and a smartphone. This makes the cosinuss° Lab System a powerful and affordable solution from individual to big data recordings and analytics. Access to all pseudonymized data is managed with individual role based cloud accounts.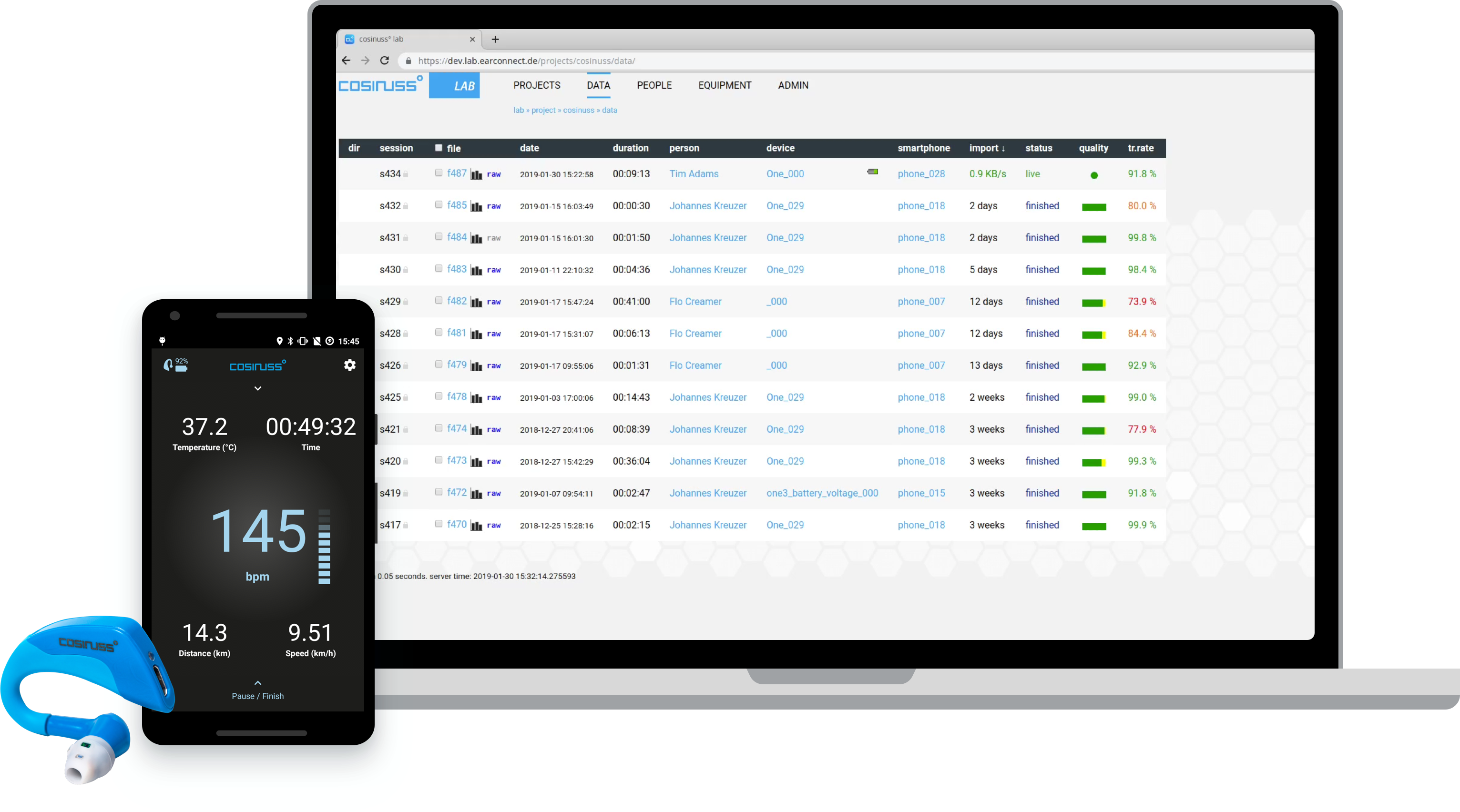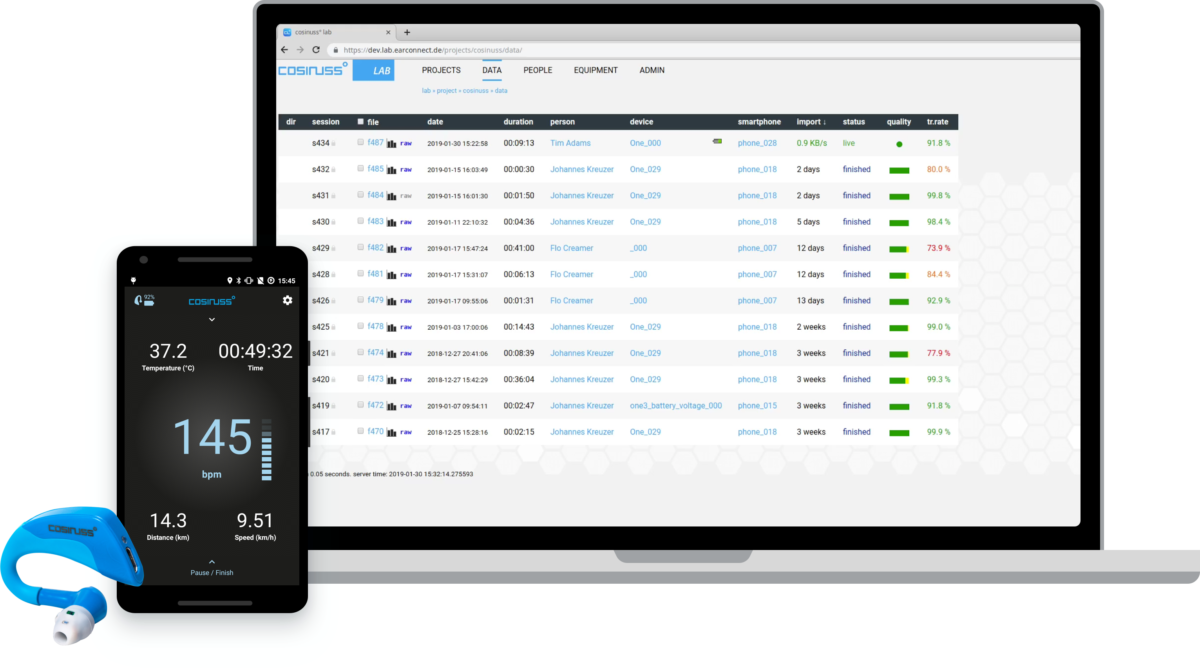 Available Features
The cosinuss° Lab System enables you to manage all patients or users individually or organize them in groups or projects with a customizable web interface. All measurement sessions and corresponding events are listed in one diary creating a personal health baseline for each pseudonymized user.
Vital sign measurments
Heart Rate

Body Temperature

RR-Intervalls

Blood Oxygen Level

Blood Pressure Changes

RAW-ppg Signal

Respiration Rate
Health insights
Off-Baseline Notification

Personal Stress Index

Fatigue Score

Overall Wellbeing

Physical Performance State

Overtraining

Seizure Detection

Fall Recognition

Heart Rate Variability
You need a special vital sign or got the need for a unique analysis? We do develop custom features.
Please ask us for non-binding offers. Contact us today.
Technical Integration
Use the cosinuss° together with your own technology. The cosinuss° Lab System is providing an app library and a server API for a seamless integration into 3rd party applications.
App Library
The cosinuss° app library enables your mHealth application to access the cosinuss° wearable. Your application can now process the data and forward it to the cosinuss° servers for calculating trustworthy health insights.
Server API
The cosinuss° application programming interface on our servers enables your application to request cosinuss° server data. Your application can then integrate evidence-based health insights.


Please notice that cosinuss° is offering custom integration and offline recording possibilities, too.
Please ask us for non-binding offers. Contact us today.
Data Privacy and Security
Data Creation
cosinuss° is certified according to the ISO 13485 quality standard.
Today the cosinuss° wearables are consumer CE marked – and will be a Class 2a medical product in the near future.
Data Transmission
The Bluetooth LE data transmission uses traffic encryption. Additionally we offer a 1-1 pairing mode including authentication.
The Advanced Encryption Standard and Block Ciphers are protecting the transmission true to highest classification.
The Hypertext Transfer Protocol Secure is using the latest TLS Certificates to ensure secure communication in the World Wide Web.
Data Handling
coisnuss° servers are all located in Germany and approved for medical use in digital and physical security.
All privacy data saved and processed is located iwithin the EU an subject to the highest privacy regulations (DSVGO)
We provide the service of pseudonymization of all privacy data offering token-based authetification and exclusive data access.