Data transmission
Receiving and forwarding vital signs data with the cosinuss° LabGateway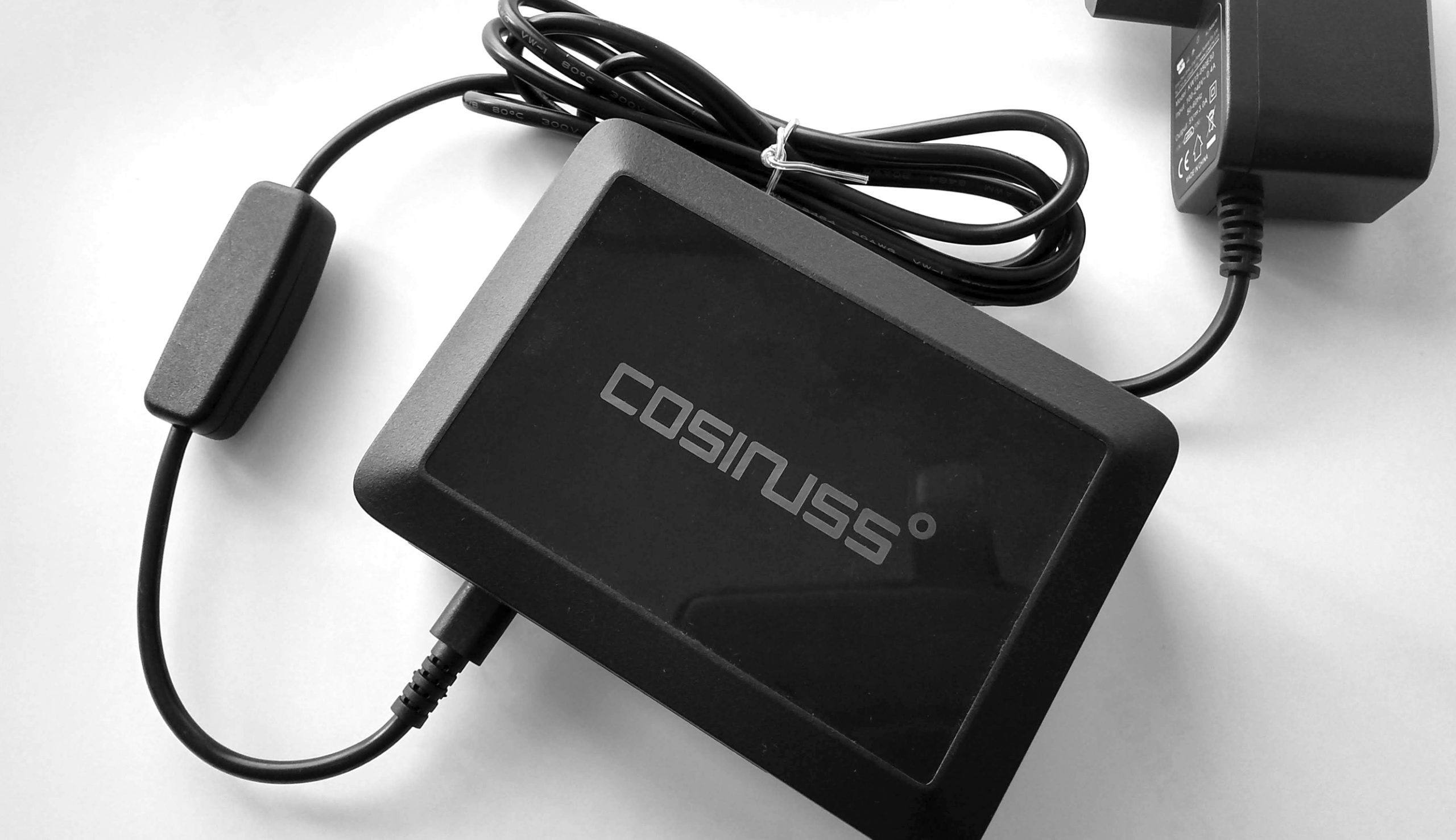 cosinuss° LabGateway
An optimal connection between the person being measured and their healthcare provider. Controlled, stable and reliable.
The cosinuss° LabGateway is a small micro-computer incorporating a special cosinuss° software which was developed for remote monitoring of vital parameters to ensure stable receiving and transmission of data. The cosinuss° LabGateway receives the data from the in-ear sensor via Bluetooth and forwards it to a telecommunications network, which sends the data to the cosinuss° LabServer.
Connection between cosinuss° sensors and cosinuss° LabGateway
The small cosinuss° LabGateway has a Bluetooth interface which can receive not only vital signs data via the standard services but also the high-resolution PPG raw data via custom cosinuss° services. The data is either temporarily stored by the cosinuss° LabGateway or immediately forwarded if a network connection is active.
Connection of cosinuss° LabGateway and cosinuss° LabServer
The computing capacity of the cosinuss° LabGateway enables real-time forwarding of all data to mobile telecommunications networks. There is additionally the option of a wired LAN connection or the integration of the cosinuss° LabGateway into an existing WiFi. Optionally, the data can also be transferred via LTE or even 5G mobile networks using a SIM stick.
Advantages of using the cosinuss° LabGateway
The behavior of the cosinuss° LabGateway, such as measurement intervals, can be configured at any time via the cosinuss° LabServer.
The cosinuss° LabGateways receive updates on an ongoing basis.
Several cosinuss° LabGateways can be connected to form a mesh network.
If a network connection is not possible, the cosinuss° LabGateway has sufficient memory capacity even for longer local offline measurements.
Optionally, there is computing capacity for additional signal processing or application of algorithms away from the cosinuss° LabServer.
The cosinuss° LabGateway has several options for network connection.
All activities of the software are logged and made available transparently which increases traceability.
There is no need for mobile phone numbers, location data, user accounts or other data that can be associated with a person's identity.
The monitoring application is not pushed into the background or even disabled by the operating system as it might be the case with a smartphone application.
Sleep mode, flight mode or similar device modes that could interfere with Bluetooth receiving or data transmission are excluded.
No data from the smartphone operating system is logged and passed on to third parties.
Future development projects
In future, there will be the possibility of configuring the cosinuss° LabGateway as a client computer and thus replacing a cloud server, enabling absolute offline applications on a smaller scale but including data access and visualization.
Interested? Contact us today and make an appointment. We'll be happy to demonstrate the system in a video call. If you or your staff need support during a test phase or ongoing use, we offer detailed user instructions, video tutorials and even personal remote training for a smooth start to mobile monitoring of vital signs.