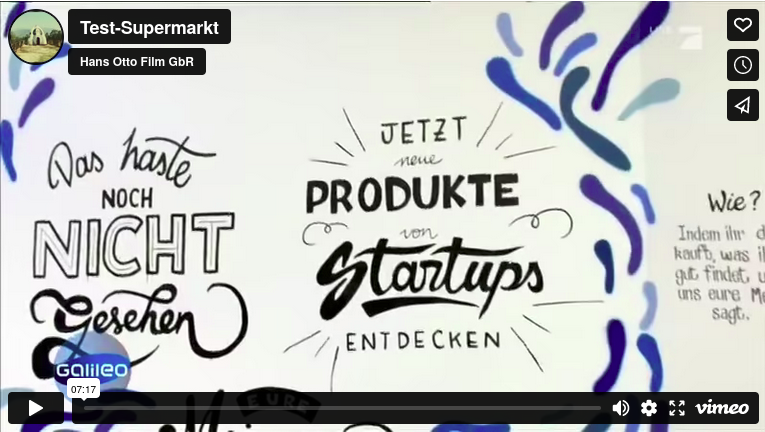 Unbox and try. The degree° thermometer is presented in the first Startup Supermarket worldwide.
This March 2018 the world's first Startup Supermarket is opening it's doors at the Wilmersdorfer Arcaden in Berlin, Germany. Test the products of tomorrow today, supported by the ProSiebenSat1 Accelerator. The degree° thermometer and it's inventor Dr. Johannes Kreuzer are present at the Opening event showing the patent-peding innovative thermometer design to the world for the first time. See all about it starting at 02:43 min. in the ProSieben Galileo Show from the 21st March 2018.
The special clue about this supermarket is that all products are free to try out. The customers do got the chance to directly tell their feedback to the founders ans inventors, after actually getting hands on to the cutting-edge products for the first time. A useful concept both sides can benefit from.